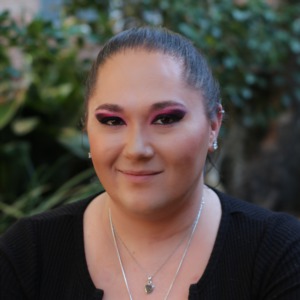 Toni Woodring
Inside Sales Associate
I grew up in West Virginia and joined the Army in High School. For college, I went to The Art Institute of Pittsburgh and art is still a huge part of my life, as well as music. I was drawn to Pepine Realty because of the awesome atmosphere and it seemed like a great place to work! When I have free time, I love to paint, go hiking and spend time with my two dogs, Mimir and Peanut, my cat, Mr. Pistacio, and my bearded dragon, Odin.
• WSJ Ranked Top 64 Teams in the USA 2020
• Florida Companies to Watch 2019
• Inc. 5000 America's Fastest Growing Private Companies 2018 & 2019
• Florida Trends Top 30 Small Companies to Work For 2018
• Large Business of the Year 2017
• Best of the Best Real Estate Company 2017
To contact Toni, you can email her at [email protected].