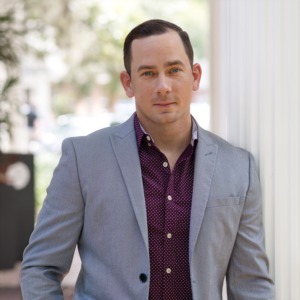 Sales Associate:
SL3566122
A new journey in my life has begun, this time in real estate. I am super excited because it is something I have always wanted to do! I am a father of four children and they are the love of my life! We arrived in Florida in 2017, previously we lived in Washington state, Oahu, and Puerto Rico. I spent over a decade in the US ARMY serving our country, and I continue to serve the military community by processing and authorizing veterans compensation claims at the Department of Veterans Affairs Regional Office. I am also a member of the National Association of Realtors (NAR) and the local Realtor Association Gainesville-Alachua County Association of Realtors (GACAR).
During my time serving in the military, our family was constantly moving to different places, so I understand that the process of relocating and finding a peaceful place to call home can be daunting and stressful. I'll be your support every step of the way! Like I mentioned before, I have always had a passion for real estate and I am dedicated to serving my country and my community.
Whether you're selling or buying a home this is a very important decision to make. I always provide the highest standards of professionalism, ethics and integrity while maintaining the best personalized real estate customer service to our community. In doing so, it will help you get great value for your real estate investments, whether they are residential, commercial, agricultural, or rental properties.
I am mission-oriented and I will not stop until I help you achieve your real estate goals. I am also bilingual (Spanish), I can speak, read & write fluently. My goal is to make this experience an enjoyable one, I will take care of the heavy load and tackle the issues that may arise along the way! This way you can focus on making the right decision for you and your family!