Katie Garrett
CRS, Vice President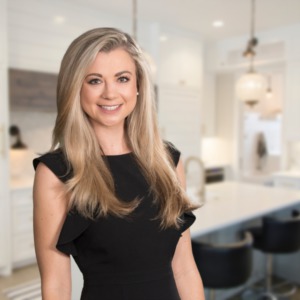 Sales Associate:
SL3290763
Consistently ranked among the top agents in the Greater Gainesville area, Katie truly loves real estate and understands the needs of her clients. With over 250+ sales and $49M+ in dollar volume, she leverages her background in advertising, sales and marketing to assist every type of client. She attributes her success in the real estate industry largely in part to her ability to successfully market homes for sale, along with her use of technology marketing to stay on the leading edge of his industry. Katie makes consumer research, market insight, and marketing communications the center of all of her strategies. 
"My focus is creating remarkably positive experiences for people, whether they are buying or selling a property."
Raised in Florida and a University of Florida graduate, Katie has witnessed the tremendous growth of this area. She has made her home living in SW Gainesville, NW Gainesville and now in High Springs. Katie's history and knowledge of North Florida make her an ideal guide to the area and a trusted advisor in finding clients' their ideal property. Katie is a second generation Realtor and began her real estate career serving as the marketing manager for Pepine Realty.
Personally, in addition to working full-time in real estate, Katie helps her husband with their commercial vegetable farm, farm stand and strawberry u-pick in Branford. She is active in the community, enjoys spending time with her horses and rescue dog; she is an avid runner, loves coffee- traveling, off-shore fishing and Gator football games, and exploring the wonderful springs and rivers that North Florida has to offer.
Member of: 
CRS (Certified Residential Specialist)
Leadership Gainesville Class 44
Leadership Development GACAR
Gainesville/Ocala Kappa Delta Alumni Association President
National Association of Realtors
Florida Association of Realtors
Gainesville/Alachua County Association of Realtors